SIALCO complete solutions and services for industrial applications
SIALCOTECH | PUMPS, VALVES, PENSTOCKS, MIXERS, MUNCHERS, DOSING
valves, check valves, control valves, electric actuated valves, mounting joints, penstocks, static mixers, valves and pieces from plastic materials
centrifugal pumps, submersible pumps, progressive cavity pumps, pumping stations, mixers, munchers
dosing pumps, preparation and dosing equipment, chorine gas dosing, chlore dioxide dosing, electro-chlorination
gearmotors, servomotors, frequency inverters, control units, industrial gears, special SEW Eurodrive softs
We have been offering, for over 27 years, as Representatives in Romania of some important producers, products and services for beneficiaries in the industrial field (water, energy, oil and gas, process industries, various other industries).
We offer solutions as well as their implementation into practice through product delivery, technical consulting, specific design, assembly and commissioning, service and maintenance, training of users or other groups of specialists, for two main areas:
SIALCOTECH – For hydraulic applications: valves, valves, control valves and dams TALIS ( ERHARD, BELGICAST, BAYARD ), PERSTA, PEKOS, FLOWSERVE, HORA, KOSO PARCOL, plastic valves and fittings PRAHER, valves with electric actuators AUMA, progressive cavities pumps and munchers from NOV-MONO, pumps, pumping units, mixers, dosing pump, chemical solution preparation and dosing installations (aluminum sulphate, lime milk, polyelectrolyte, activated carbon, ferric chloride, aluminum sulphate, etc.), chlorine dosing installations gas, chlorine dioxide and electrolysers from GRUNDFOS.
SIALCO SEW EURODRIVE in Romania – For movement applications in industrial equipment and systems: gearmotors, servomotors, frequency inverters, industrial gearmotors, equipment for specific automations and motion automation systems, SEW EURODRIVE.
News
January 4, 2021 / 0 Comments
January 4, 2021 / 0 Comments
Partners we represent in Romania:
SEW EURODRIVE
FLOWSERVE (valves division), HORA, KOSO PARCOL, MONO Pumps-NOV,
PEKOS,PERSTA, PRAHER, TALIS (ERHARD, BELGICAST, BAYARD)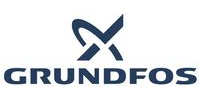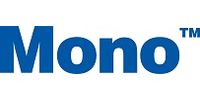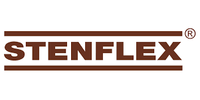 TALIS – ERHARD – vane, clapete de retinere, robinete de reglaj, compensatoare, stavile | BELGICAST – robinete, clapete de retinere, compensatoare de montaj | BAYARD – reductoare de presiune | PERSTA – robinete cu sertar, cu ventil, clapete de retinere pentru proces | PEKOS – robinete cu bila, cu 2, 3 sau 4 cai, robinete criogenice pentru proces | FLOWSERVE – robinete de reglaj, actionari electrice si pneumatice, pozitionere | HORA – robinete de reglaj pentru aplicatiile din energetica | PRAHER – robinete, conducte si armaturi din materiale plastice | AUMA – robinete cu actionari electrice AUMA | MONO – pompe cu cavitate progresiva, tocatoare, gratare rotative | GRUNDFOS – pompe, mixere, pompe dozatoare, instalatii de preparare si dozare